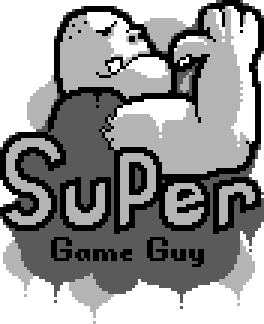 Super Game Guy
A downloadable game for Windows
Super Game Guy is a platformer inspired by games like Super Mario Bros. and Adventure Island -- The character has only two frames of walking animation as a throwback to the old gameboy flavor of graphics. Music was hosted at Chipmusic.org and songs are copyright their respective artists (Complete credits list included in the download).

Contact: Twitter - ashton.bahnmiller@gmail.com

Install instructions
If you play indie games you probably know the drill -- unzip then run the executable. For now the game will only run on Windows machines.